With a New Year, comes a New Start. I made the really difficult decision of merging My Sippy Cup Runneth Over to
MommaFindings.com
.
There you'll still find Music Mondays, Wordless Wednesdays, Sara Say What?!, Marriage Matters, and most importantly Momma Matters. You'll also see a variety of Family Friendly parenting and consumer articles of interest.
It's going to be a fun ride, and you'll slowly see my posts here merge to Momma Findings.
So... go ahead:
-Bookmark Us
-Change your blogroll
-Follow us through Networked Blogs and Google Friend Finder
-Subscribe to our feed
And get ready for lots of fun and changes at MommaFindings.com! Thanks so much for your patience and understanding throughout this transition.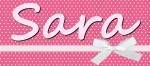 Wordless Wednesday is over there
. I'd love if you could follow me and link up on today's post.
(More formal announcement of this move to come early next week)
Thanks so much for your patience.